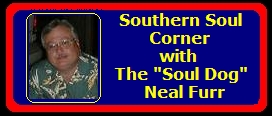 Archives:
Southern Soul Corner

With The Soul Dog
Corner Talk: Southern Soul music never slows down, even during the holidays. The artists are constantly creating and recording new material that hopefully will make the charts. While looking for new tunes, I was able to pick up on some great Christmas tracks that were recorded this year in the genre: Patrick Green's What I Like About Christmas, Avail Hollywood's Lonely At Christmas, Nellie Tiger Travis' This Is Christmas, Nelson Curry of Klass Band Brotherhood with Christmas In The Sugaa Shack, Larry Shannon Hargrove's No Place Like Home For Christmas, Simone De's Merry Merry Christmas and Mr. Sam's Can I Get Some For Christmas.
| | | | |
| --- | --- | --- | --- |
| |   |   |   |
Omar Cunningham hit the Southern Soul circuit ground running in 2003 and has not slowed down a bit since that time. I could spend all day talking about my favorite Omar tunes, from Check to Check to The Right Woman and many in between. One from his latest album Growing Pains, however, would rate right up there at the top. Do Right, is a steppin' groove dancer that will work in any club venue. Let Me See You Shake Your Jelly, Mr. Lowdown and Find A Good Woman will also get the dancers jukin'. I'm Your Maintenance Man has been a Southern Soul DJ favorite, already making a huge impact on the singles charts. Slow to mid-tempo jams have become an Omar trademark - Here I Am and That's A Lie are two that qualify. Released in mid-November, the album has hit #1 on Blues Critics current Top 40 list and represents another superlative effort for one of the top solo artists in the business!
| | | | |
| --- | --- | --- | --- |
| |   |   |   |
From North Augusta, South Carolina, Klass Band Brotherhood has already given us a dynamite single, Sugaa Shack, which has been hot for months in both the Southern Soul and Beach arenas. Now their new album, Out Of The Shadows Of Soul, has been released with several awesome tunes (including Sugaa Shack). A solid combination of '60's Soul sound with a new groove twist and strong rhythm tracks, Olden Days (Make It), Go Home, Gitcha Love (Tutti Fruitti) and Big Mouth Woman are upbeat cuts that should work for most venues. Baby's Love is a slow and get down low track that will make mama and daddy move the coffee table outta tha' way and roll up the rug to dance, ya'll!! This CD release is currently sitting at #6 on Blues Critic's Top 40 Album chart. A great job from Nelson Curry and the gang at Klass Band Brotherhood!!
A Tribute to Two Great Ones

We lost two legendary Soul music artists late this past year, Lee Shot Williams and J. Blackfoot. Their influence and presence in the music business goes back to the '60's. Here is a synopsis of their storied careers in the music business.

 
 
 
Born in Lexington, Mississippi in the late '30's, Lee Shot Williams spent much of his younger days in the Delta Blues area as well as around the Memphis music scene, always in the company of budding musicians. He picked up the nickname 'Shot' from his mother, who said he always tried to dress like a 'big shot'! Moving to Detroit in 1954 and on to Chicago in 1958, he was fortunate enough to get to hang out with the likes of Blues greats Little Smokey Smothers (who was actually Lee Shot's cousin and ironically passed away five days before Lee), Howlin' Wolf and Magic Sam. He eventually joined Magic Sam's band and began honing his chops as a singer. Sam and his troubadours reigned as the kings of Chicago's West Side Blues movement in the late '50's and early '60's.
Williams kicked off a long string of solo singles recording in 1962 that would go on for years on the Foxy, King/Federal, Palos, Gamma, Shama and Tchula labels, among others. His 1964 recording of Welcome To The Club was a regional hit in the Chicago and surrounding area that was later covered by Little Milton on the Chess label. (Many years later, Milton would refer to Lee Shot in an interview as a Soul 'icon'). Another tune that became a hit regionally, I Like Your Style, was released in 1969. Lee Shot also began touring the country for several years as part of different bands featuring Earl Hooker, Little Milton and Bobby 'Blue' Bland.
Lee Shot dropped his first album, Country Disco, in 1977. After returning to the Memphis area, he cut an album in the '80's (I Like Your Style) that was a culmination of many of his singles from the various labels over the years. The Black Magic label was impressed enough with Lee's vocals to back him on an album release with a band. The result was 12 tracks on Cold Shot, released in 1995 – it was voted Best Blues Album of the Year by the Living Blues poll of magazine readers. The album also was significant by the fact that it marked the beginning of Lee Shot's entry into the Southern Soul arena. Shortly thereafter, he signed on with the Memphis based Ecko Records label for what would end up being a 12 year run. Williams' first effort on the label, Hot Shot, was released in 1996.
Lee Shot would ultimately release a total of 7 albums on Ecko and become one of the most popular performers on the circuit. Several of his singles from these albums became Southern Soul (and some Beach) hits including I'll Take The Risk, Somebody's After My Freak, Juke Joint Slide, She Made A Freak Out Of Me, Get Down Tonight, Cheatin' Is A Risk, It's Your Party and Secret Love Affair. In fact, Lee Shot was so successful that after he left the label, Ecko released The Best Of Lee Shot Williams, as a tribute to the contributions of his 12 years there. Meanwhile, he moved over to Carlsbad, California's CDS Records in 2008, recording and releasing Shot From The Soul, which may have been the crowning point in his career to date. Country Woman, It's Friday (Time To Get Paid), Two Steps Forward and Wrong Bed are all singles from the CD that made a run up the Southern Soul charts. He followed that monumental release with I'm The Man For The Job in early 2010, spawning the hits 753-LOVE, Got A Good Woman and Yesterday I Fell In Love. What was to be his last album, The First Rule Of Cheating, was released on CDS in late 2010. Lee Shot passed away on November 25, 2011. He was one of the great personalities that will be sorely missed in the world of Southern Soul and Blues.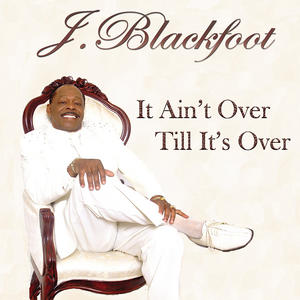 J. Blackfoot was born John Colbert in 1947 in Greenville, Mississippi but spent most of his young life in Memphis. He was hooked on music early on, listening to both R&B and Gospel and hanging around some of the musicians of that era in the Memphis area. His first real professional gig was with the reconstruction of Stax recording artists the Bar-Kays in 1967. This was the direct result of a tragic plane crash in that year that killed several of the band's original members. Soul superstar Otis Redding was also a passenger aboard that plane. The gig for Colbert lasted less than a year, but John's talent was duly recognized – he became the lead singer for the newly formed Soul Children. From 1968 to 1978, they recorded 6 albums and had 15 R&B Top 10 hits, most of them on the Stax label.
Going solo in the '80's and now recognized as J. Blackfoot, he continued what became long association with songwriters Homer Banks and Lester Snell. His first solo album, City Slicker, scored a R&B Top 10 hit with the single entitled Taxi. A smooth dynamite slow groove from the same album was entitled I Stood On The Sidewalk. Blackfoot signed on with the Basix label in 1991, turning out 7 albums over a 10 year period, including a Christmas album. Hit tunes from that period include Love-a-holic, Just One Lifetime, Losers Weepers, Now is the Time, Your Mouth Wrote a Check, Comebacks Don't Come Easy, I've Been Having an Affair, Sweat, Let Me Be The One, Storyteller and Just Got Paid. His style and delivery emulated the basis of the foundations of Soul music – reminiscent of the solid sounds of the '60's and '70's.
Southern Soul has exploded in a big way in recent years and J. Blackfoot had been an integral part of that explosion. His 2006 CD It Ain't Over Till It's Over on the JEA/Right Now label included charting hits from the title track as well as Same Woman (duet with Archie Love) and I'm Just a Fool for You (duet with Lenny Williams). To top that, he came back in 2007 with I'm Just a Fool for You Part 2 with Sir Charles Jones, a collaboration that stayed on the charts for a year! In 2008, Blackfoot was part of the reconvention of the Soul Children to record the JEA label album Still Standing. The real kicker from the CD was Li'l House, Big Party, which was later adapted as the title of a KHP Production compilation and has become a huge Beach music hit. Blackfoot's 2009 JEA album Woof Woof Meow yielded hits from Meow as well as Mr. Bus Driver. J. Blackfoot passed away on November 30, 2011. He was certainly an iconic figure in the world of R&B and Southern Soul.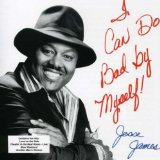 We all know Jesse James was one of the baddest outlaws ever to roam the American Wild West, but what about all the folks in today's music and show biz that go by the name of Jesse James?? One of the earliest performers of piano Blues back in the '20's and 30's, who had a hit tune called Highway 61, went by Jesse James. Today, multiple artists in Pop music, Punk rock music, Classical, House and Rap music are using the moniker Jesse James. There is also an emerging female Country singer that goes by Jessie James (same pronunciation, just a different spelling!) And of course there is current motorcycle mogul Jesse James, movie icon Sandra Bullock's ex, who is actually the great great grandson of the notorious outlaw. But the real cowboy Jesse James that roams the Southern Soul world is the one that drops the tunes on the Gunsmoke Records label and has been for years. From 1988's I Can Do Bad By Myself to Rich And Famous to Believe In Me Baby to It's Not So Bad After All to When Are You Coming Home(among many others), Jesse has ridden somewhat under the radar in Southern Soul. He is a proven singer and songwriter whose high quality songs are worthy of recognition. Jesse has a super hot breakout hit working the charts in recent weeks. It's a duet with the legendary Ms. Millie Jackson entitled Let's Get A Room Somewhere. Here's hoping for continued success for Jesse!!

Soul Dog's New Year's Breaking Top Southern Soul Jams

Got No Curfew – Mel Waiters

Do Right – Omar Cunningham

I'm Takin' My Man Back – Stephanie Pickett

Go Get That Love – Wilson Meadows

Jealous Woman – LGB

Something I Want – David Brinston & Ms. Jody

The Party Don't Start Until I Get There – Jonathan Burton

Playing Catch Up – Sonny Mack

Let's Have A Party – Gina Brown

Go Home – Klass Band Brotherhood

Let's Get A Room – Jesse James & Millie Jackson

Rent Man – DieDra

Walk Away – Big G

Red Dress – Hog Pin

I'm Writing You A Ticket – Ms. Me Me

Giddy Up – Charli'

Sexy In The Saddle – Soulshot Riders

Maintenance Man – Uvee Hayes

You Ain't Got No Proof – Bobby Jones

I'm 'Bout It 'Bout It (Remix) – Simeo & Floyd Taylor