By Staff Writer Mike Hall of The DJ Guys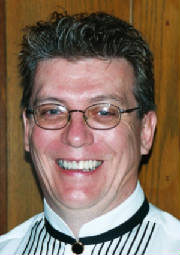 Quote "Break out the leather soles and push back the rug, we're going dancin' with the Duke! Man, oh man this cat is right on target with all the Boppers, Shaggers, and Swingers that call the dance halls home. Tight sounds and terrific beat keep you snappin' your fingers and stompin' your feet; but next time nix the slow stuff!" Unquote. This is the quick review I put on Amazon.com when this CD was released. You can always depend on Duke Robillard to give us some upbeat dance tunes to keep you guys on the dance floor. He does it again with this new CD. No less than 9 cuts are designed to keep you moving. Track #1, "Stomp The Blues Tonight" is a great jump tune that will make you buy a drink as soon as you get back to your table. Track #2, "Do Me Right" is a slower beat that shows off Duke's blues chops. We speed up a little with Track #4, "Baby, You Don't Know", that has a great sax solo and a great steady beat for dancing. Track #7, "Look But Don't Touch", is our next dance cut and it's bluesy driven beat and great female vocal along with Duke's guitar work will pull the dancers out of their seats. Gritty vocals are the highlight of Track #8, "Playful Baby", another tough dance cut.
Our Ratrace dancers might find Track #12 to their liking. "Money's Getting Cheaper" has a nice driving beat perfect for those turns and long steps. It's a great remake of the old Charles Brown & Jimmy Witherspoon classic that hits home today. A quicker tempo keeps Track # 13 "For You My Love" jumping till the end. Track #14, "Tore Up" has the classic stop and go beat that our blues dancers love. We end with Track #16, "Early in the Morning" that may be too slow for some dancers, but, I think will get some action for it's great smoky beat.
The other 8 cuts on the CD are straight ahead blues and will find a home with dancers and non dancers alike. Overall, a great CD to add to your collection. You can find it at Amazon.com, Judy's House of Oldies, and ITunes for download.