By Staff Writer Mike Hall of The DJ Guys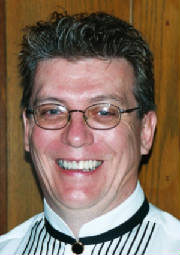 What a great way to start Spring and the beach season than with a terrific new collection of Bop, Beach, Shag & WCS from KHP Records.
Julian Fowler & Keith Houston, winners of the 2009 Blue Note Award from the NAR&BDJS, have assembled a fine cast to get 2010 underway. The Holiday Band kicks everything off with their late 2009 hit, "Jukebox". It's a great way to get things off to a "boppin' " start. This is an automatic floor filler that percolates from beginning to end. It seems to be enhanced in speed a little that really gets the song jumping. Great vocals that grab you right away and great production. Last year Diedra had a big hit with the tune "Hip Swingin' Blues" which is still high on every DJs chart. She's back with the title cut, "Ready to Dance the Night Away". This one is just as good as "Hip" or maybe even better. A bigger blues beat and call and response vocal will get all your dancers on the floor and keep them there. While not heavy on lyrics, it is a fun party starter and will be on most playlists shortly. Track 3 brings us "Don't Go" by Fantasy. Here's a nice shag tune that's right in the pocket for our southeast friends. Good beat and even better vocal will keep you shagging into the night. We're shagging once again with the newest from Rhonda McDaniel, "Touching in the Dark". You can't go wrong with this ladies vocal. In my humble opinion, she has the best female voice in Beach Music right now. While this is not my favorite song from her, it does have the right appeal for shaggers that may take this all the way to #1 on most southeast charts. She puts her heart into a sassy vocal that pushes past the simplicity of the song itself. You can't have a great Beach cd without a couple of remakes. The first one is our next tune, "Fine Brown Frame" by John & Julie Thompson. This song is a favorite of many bop clubs by Lou Rawls and Dianne Reeves. But, I have to say this is one of my favorite cuts on this cd! Yes, we must stay true to our originals, but, this version is well sung and is a certain floor filler. It jumps out of the speakers and forces the dancer to pay attention. Step into a new version without giving away the old one. You won't be sorry. Albert Rogers of Coastline gives us a belly rubber next with "Real Love". Nice song, but, kind of brings the cd to a stand still. Let's keep things jumping! Jerry Wilson & The Jewels starts everything back to rockin' with "Ain't No Love In The Heart Of The City'. A good place to start, and it keeps a steady medium bop and shag beat over a good vocal. I loved his last song, "Hard Hearted Woman" the best, though. Next, we're doing a little booty shuffle with Andre' Lee and his "One Night Stand". A little slow, but, still very danceable. Now, with the next three, you're getting into the meat of the night! Starting with The Marcels & "Got To Give It Up". Mr. Gaye is somewhere shaking his head, "Yeah!" because this is a great remake. It invites bopping, shagging, line dancing, whatever you would like to do.
Great production work and a big beat keeps everyone interested. I've been playing this one for awhile to a great response. Cherri Amore' is next with a great hustle/shag "I've Had Enough". This is one good tune with a driving backbeat and good vocals. This one is definitely a floor filler. My #1 song from 2009, "Nine One One" from The R&B Bombers comes next. What can you say about one of the best tunes to emerge in the last few years? This has everything our R&B DJs ask for in a great dance song. Driving beat, great vocals, great production, fun lyrics that get people talking, and Harmonica! Smokin' Hot! We close our cd with those guys from Pittsburgh, William Dell & Wee Jams and "I'll Always Love You". Sounding like it would be featured on American Bandstand in the late Sixties or early Seventies,it's smooth and beachy with a hint of Philly Soul to boot. Nice ending to a great cd.My overall raring to this one is definitely an A. Pick it up soon!