July 2017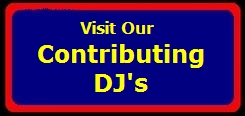 The next live Smokin' 45 Countdown will be Monday, August 7, at 7:00 p.m. EST.
DJs: Your chart for August publication is due July 26. .


Carolina Beach Music Awards
2016 AM DJ of the Year
Club/Mobile DJ
Andy Smith (Michael Branch) Award
Compilation of the Year - "We're Building an Island"
2015 AM DJ of the Year
2014 Internet Radio Show - "Smokin' 45 Countdown"
2013 FM DJ of the Year
2012 winner of Michael Branch Award