The 2011 DJ Throwdown was a huge success with James Hunter's performance at the sold out Spanish Galleon capping off what I consider the best Throwdown ever! Many thanks to Steve Baker, Butch Metcalf, Julian Fowler, and all of the other DJ's and artists that worked so hard to make the 2011 event one for the ages!
DJ Throwdown is also a time when many new songs or an "old" one that maybe no one has heard before "break out" and start to make noise on The Smokin' 45. Although I did not hear as many new songs this year as maybe in year's past, there were still several songs that stood out among the rest!
I asked the Beachmusic45 Reporting DJ's to report their Top 5 Breakout Songs from DJ Throwdown, and after tabulating the results, and reviewing results from the new Smokin' 45, the Top 5 Breakout Songs From DJ Throwdown are: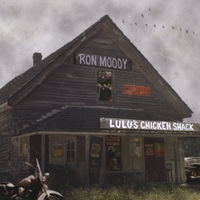 1. Lulu's Chicken Shack - Ron Moody
The title cut from Ron's brand new release was heard often at Throwdown and filled the dance floor every time it was played!
"Lulu's" Chicken Shack"
was first released on Beachmusic45's "Sounds Of September 2010", then was picked up for the KHP Music compilation "Lil" House Big Party" which was released just prior to Throwdown. Ron's new release is filled with several other tunes that just may find their way on to the Smokin' 45! For more info, check out www.ronmoodyandthecentaurs.com
"Lulu's Chicken Shack" makes a big move up the chart this month from # 22 to # 14!! I predict Top 10 next month!!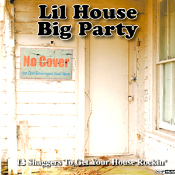 2. Lighten Up - Rhonda McDaniel
Rhonda's new release from the "Lil' House Big Party" makes a big move up the chart this month based upon it's success at DJ Throwdown, moving up from # 26 to land inside the Top 20 at # 18! I personally witnessed this song pack the dance floor on the Tiki Deck of the OD Beach Club, during a great set of music from DJ's Pat Patterson and Dana Grubb. Neal "Soul Dog" Furr, who was also on the Tiki Deck turned to me and said "Man that song is strong!" I totally agree Neal!! Look for "Lighten Up" to continue to move up the chart over the next few months.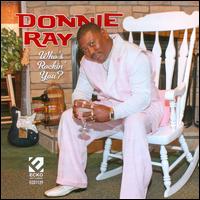 3. Who's Rockin' You - Donnie Ray
One thing that was evident during Throwdown was that many DJ's were playing a lot of Southern Soul music!! Maybe Neal Furr's "Southern Soul Corner" column has something to do with that! At any rate, just about every DJ set I heard during Throwdown inclduded some good ole Southern Soul! Donnie Ray's "Who's Rockin' You" was heard quite often during Throwdown and it filled the floor every time! "Who's Rockin' You" moves up eleven spots this month to land at # 20!!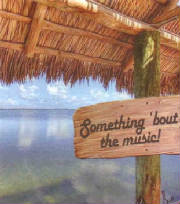 4. Justify - Out Of Towners
When Pat and Robin Patterson released their "Something 'Bout The Music" compilation during Fall SOS, I thought "Justify" by The Out Of Towners was one of the best songs on the comp, and definitely the best song the band had released to date. The production on the tune is second to none! After several months of the song not making the chart, and not getting the recognition I thought it deserved, I sent the song out to all of the Beachmusic45 reporting DJ's and many others. I asked that they give the song a listen if they had not already, and man did that get results! The song was heard frequently at DJ Throwdown and makes a major debut on the chart this month at # 27!! Great song from a great group of guys! Check it out!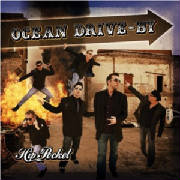 5. It's Gonna Take A Long Time - Hip Pocket
Another song that I sent out prior to DJ Throwdown was "It's Gonna Take A Long Time" by Hip Pocket. The tune is the first release from the band's brand new CD "Ocean Drive-By" which was released at Throwdown. When Alan Brantley sent me this tune, the first time I listened to it I knew it was going to be a hit! Look for this tune to be Hip Pocket's biggest hit to date! It debuts on the chart this month at # 37 and I expect it to make a huge jump next month!
Other songs reported by the contributing DJ's were:
Bright - Peter White
Fred's Dollar Store - Super Chikan
Open The Door To Your Heart - Angel Rissoff
When You're Cool - Rickey Godfrey
Forget You - Cee Lo Green
I Fell Apart - Drizabone Soul Family
Rock Bottom Blues - Kid Rock
Lil' House Big Party - Soul Children
She Sure Got A Way With My Heart - Holiday Band
Time Is Up - Matt Hill
Pour Me - Gary U.S. Bonds
Keep Singing The Blues - Chick Willis
Little By Little - Gregg Allman
Waitin' and Drinkin' - Di Anne Price
Come Get To This - L.J. Reynolds
Frisky Whiskey - Richie Rich
Morning Train - John Carey
Shaggin' Annie - Ron Moody
Stop Me From Starting This Feeling - Clint Horton
Two Way Street - Aron Burton
Wait For Me - Roy Roberts
Young Girl - Eli "Paperboy" Reed
Highway 61 Blues - Steve Dupree and The Delta Flyers
I'm Bout It Bout It - Floyd Taylor
Sugarfied - Burton Gaar
Tell Me What You Wanna Hear - Eli "Paperboy Reed"
Whiskey Heaven - Kenny Wayne
Cheraton - Maurice Williams and The Zodiacs
Crazy Love Thang - OB Buchana
What A Life - David Foster
Dream Lover - Ricky Nelson
Jukebox - Holiday Band
I've Had Enough - Cheri Amour
A Love To Call Mine - Johnnie Taylor
Devil and The Deep Blue Sea - Chris Rea
I Can't Think - Band Of Oz
Supernatural - Lulu
It Can Happen To You - Rickey Godfrey
Meet Me With Your Black Drawers On - Diedra
Love Me As Hard As You Hurt Me -Mark Roberts and Breeze
Dancin' Into The Night - Not Bros. Band
Get Up And Move On - Ms. Jody