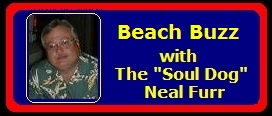 Archives:
Beach Buzz
With The Soul Dog
What's Happening: It's that time of year once again – the semi-annual SOS Migration to North Myrtle Beach. April and September, mark your calendars and set your clocks because it is one thing you can count on year after year.
One event that has occurred at every SOS for the last five years has been revered by some and all but overlooked by others, but it IS a happening. I'm talking about the Spring and Fall Artist Showcase that is most often held on the second Saturday of each SOS and is sponsored by Beachmusic45.com. All but one of these events have been previously held poolside at the world famous Avista Resort. We've been extremely lucky – only having had a brief shower on one such occasion that I can recall and no complete rainouts to date (keep your fingers crossed). SOS goers, particularly those staying at the Resort have come to eagerly look forward to this event as a key highlight of their trip.
The entertainment we've had over the life of this event has been superb – the bands: Carousels, Big Time Party Band, The Souls, Fabulous Shades, Out- of-Towners, 58 West, Maurice Williams and the Zodiacs (their first appearance at North Myrtle Beach in over 25 years!), Hot Dog Daddy-o's, Royal Scotsman and The Swingin' Medallions. We've had a multitude of outstanding track artists come by to perform including: Rhonda McDaniel, Rickey Godfrey, Calabash Flash, Castaways, Angel Rissoff, Mixed Emotions, Terri Gore, Paul Craver, Rick Strickland, Reverend Bubba D. Liverance, Sammy O'Banion, The Night Riders, and the list goes on. Freddie Mangum and Bobby Smith unfortunately both passed away not long after their appearances at the Showcase in the fall of 2009.
This event would not be possible without the dedication and hard work of many individuals. We have to say a special thanks to Brian Terry, who has served as our sound expert at most of the Showcases, and to all of the Carousel Band for providing their equipment and technical support. We have pulled these events off with very little financing and sponsorship in previous years, but due to the current economic conditions and state of the business, the likelihood of continuing in that fashion is pretty much impossible. We will, however, be working with the Avista management team to create plans to keep the Showcases going and to provide the best in quality entertainment for all in attendance.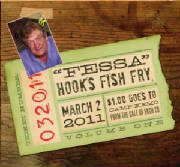 What's New: Shanty Records owner David Wade has just released a follow-up album to his highly acclaimed Deep Fried Southern Style compilation from late last year. 'Fessa' Hook's Fish Fry Volume 1 is pretty much that – fifteen tracks of hard core Rhythm & Blues, both old faves and some nice new surprises. The familiarities include songs from Kenny 'Blues Boss' Wayne, David Foster, Mojo Blues Band, Leon Daniels and Billy Scott. Other tunes either new or previously released that made me think twice: McKinley Mitchell doing Dream Lover, Mel Waiter's rousing version of Slip Away, Cheraton by Maurice Williams & the Zodiacs, The Delta Flyers with 61 Highway Blues ,and Bye Bye Baby from the late Nappy Brown's last album in 2007. Nice dance floor stuff for sure!!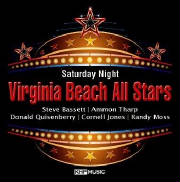 KHP Music will be releasing a new album the first weekend of Spring SOS entitled Saturday Night by The Virginia Beach All Stars, a group of renowned musicians headed up by legendary performers Steve Bassett and Ammon Tharp. In addition to the title track, songs on the CD include Trust Me, I Wanna Dance With You, Somebody's Gotta Do It and a new rendition of Sweet Virginia Breeze. Look for featured performances from this group Saturday April 9th, Sunday April 10th and Monday April 11th at SOS in the Spanish Galleon in the Ocean Drive Beach and Golf Resort.
Another artist expected to perform at the Galleon on Friday April 8th is Lesa Hudson. She is, of course, also a key member of The Rick Strickland Band. She will also be releasing a new CD on KHP entitled Sweet Wonderful You. The ten track effort of all original songs will include the previously released You Make The Good Times Better as well as two duets with Lesa and Rick (When You Look At Me and Just To Wake Up Next To You). I'm also digging the Lesa composed Only You and Can't Help Lovin' On You.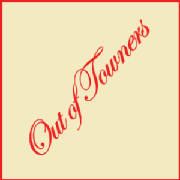 Greenvlle, South Carolina's Out of Towners Band will be performing live at the Galleon on Wednesday April 13th. The group also has a new CD which is highlighted by their recently released single Justified, which is getting considerable radio and club play.. I also like their renditions of On A Saturday Night and Going Down Geneva as well as a Steve Craig written original entitled Fell In Love In June.
What's Smokin: Country music continues to have a major influence on the beach with Josh Turner's Why Don't We Just Dance and Lady Antebellum's Need You Now knocking the top out of the charts. Rascal Flatts' Why Wait from their late 2010 Nothing Like This CD is also getting some recent DJ play. How about the titillating cover of James Otto's Just Got Started Loving You that new diva Queen Emily just released on the Malaco label? Speaking of Country influences, did you see Garner, North Carolina's Scotty McCreery do a great rendition of For Once In My Life on American Idol? Should Jim Quick get ahead of the curve and write this young man a potential hit song that might cross genres?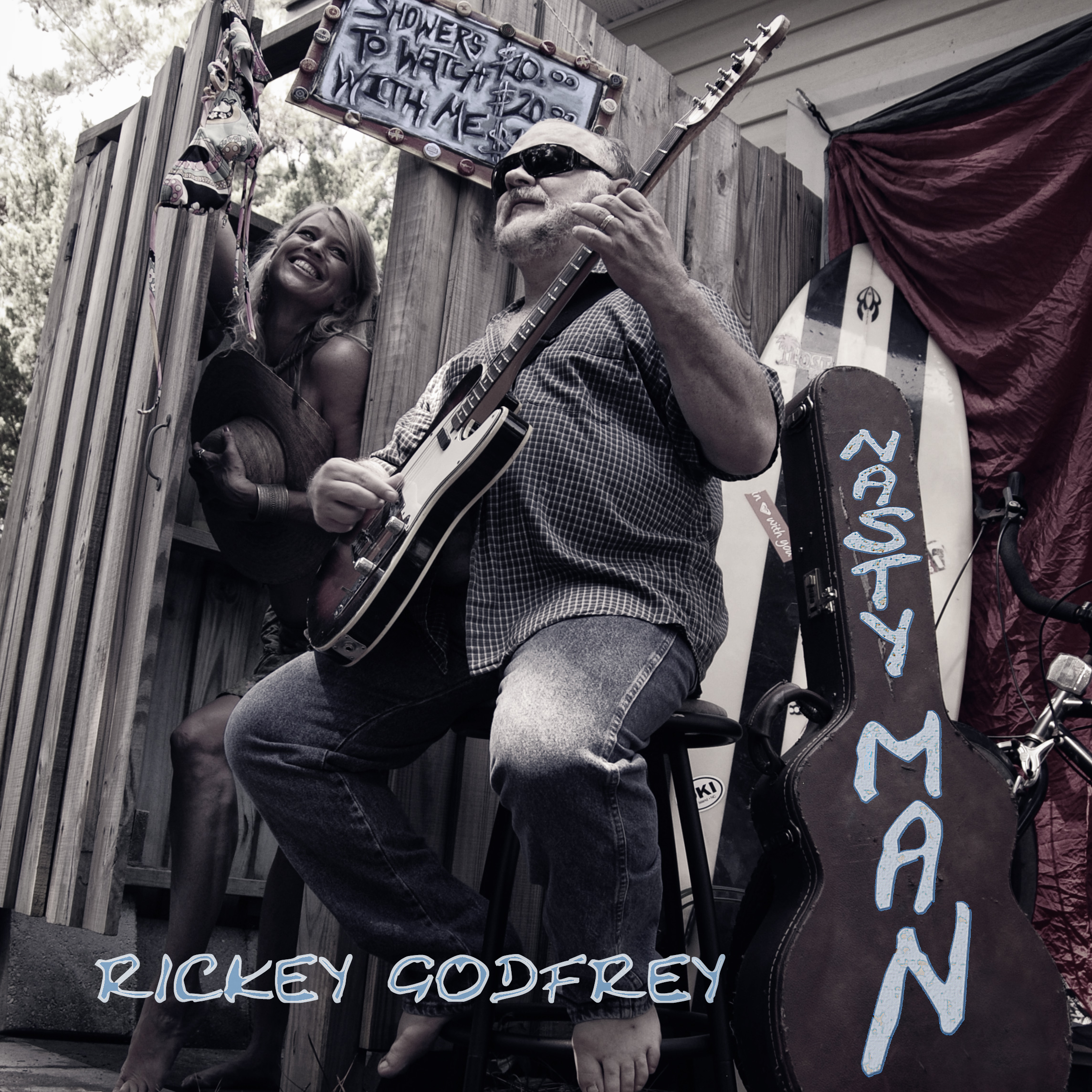 A song that is picking up some major steam is Rickey Godfrey's re-release of his single When You're Cool (The Sun Shines All The Time), originally from his recent Nasty Man album. The song, co-written by none other than Gary Nicholson, has been shortened somewhat and rearranged to include a powerful horn section. Don Wise, who was a member of Delbert McClinton's band for over twenty years, is featured on the saxophone in the song. Looks like another addition to the long string of hits over the last several years by Rickey.
Another artist that has maintained quite a hot streak with hit after hit is McCormick, South Carolina's Rhonda McDaniel. She currently has three songs charting on the beach – her outstanding rendition of Touching In The Dark, her duet with Holiday Band's Mike Taylor on You Bug Me and her latest tune, which could very well prove to be her best single ever, the soulful Lighten Up. Well deserved recognition for one of the hardest working individuals in this business!!
What Already Happened: From what I saw, the 20th Annual DJ Throwdown Weekend was a huge success! Many live bands as well as 100 plus DJ's performing at several different venues made it very difficult to cover it all in the three plus days. One thing I did notice and perhaps I was not listening all that closely, but I did not hear a lot of 'new' songs at this year's event that would be necessarily considered as breakout tunes. I am hoping Craig's list that he is compiling from requested DJ input will reveal some that I missed. The songs that I had the most favorable response from when playing were:
Lulu's Chicken Shack – Ron Moody
I Fell Apart – Drizabone Soul Family
Keep Singin' The Blues – Chick Willis
Out Of Work – Bo Schronce
Come And Get It – Eli 'Paperboy' Reed
Who's Rockin' You – Donnie Ray
Hooked On Your Love – Kenny Neal
I Found It – Eugene 'Hideaway' Bridges
I Can't Think – Band of Oz
The United Kingdom's James Hunter wrapped up his twenty date U.S. tour with a sold out performance in the Spanish Galleon on Saturday night of DJ Throwdown. Certainly not the greatest of venues as far as acoustics go for James and his band but they came through in fine fashion. His music and style more or less gives you no in between – you either love it or you can leave it. It can, however, grow on you if you listen to it long enough. When I first heard songs like Mollena, Watch And Chain and I'll Walk Away from his 2006 People Gonna Talk album I was like 'eh OK whatever'. But as I began to get requests for his music in the clubs, starting to hear more clearly the resonance of the retro soul-blues in his music, it was more of a 'wow, not bad at all'. The 2008 Hard Way album release followed suit with tunes such as Carina, Class Act and Tell Her. I also like some of the tracks from his 1996 James Hunter Band album entitled Believe What I Say. Songs like Two Can Play, Way Down Inside, It Ain't Funny and Hear Me Calling are somewhat more upbeat with a little harder edge than some of James' newer recordings.
Club News: A venue over in Eastern North Carolina that is making quite a splash in Beach music is Greenville's City Bistro, located inside the City Hotel. The popular nightspot features live bands on Fridays and Saturdays with Beach bands as part of the mix. Sundays are reserved for Shag Night with a featured DJ playing all the best in Beach music. I have not yet had the opportunity to observe the club first hand but my understanding from several folks is that this is an excellent entertainment location for Beach music lovers.
Next Month: We will take a look at some of the new and/or regrouped bands in Beach music that have emerged over the last several months.
Artists, DJ's, Club owners etc. send me your latest news for potential inclusion in Beach Buzz at nealfur@aol.com.