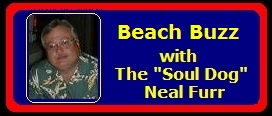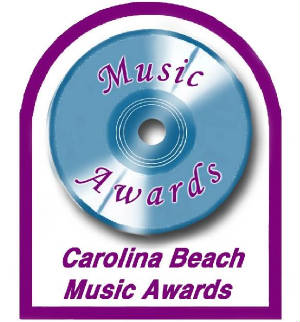 It is once again that time of year - Carolina Beach Music Awards week is here! It is always an exciting time, one of the truly best weekends of the year in North Myrtle Beach! As always, we are hoping for a record crowd to partake in all the festivities! The fun actually starts on Wednesday evening, November 8th with a CBMA Pre-Party at Fat Harolds. Following up are the Welcome Parties on Thursday the 9th with the Sand Band performing in the OD Beach Club as well as Jim Quick & Coastline at Fat Harolds.
Friday night really gets the ball rolling - you can see 8 scheduled artists performing at the various venues plus some impromptu guests are always showing up to sing. The Industry Awards are Saturday afternoon in the Spanish Galleon with many performances in the mix. Saturday night is more exciting live entertainment with an additional 7 bands planned in the clubs. Your timing has to be well thought out to be able to see all of them - the good thing is they are all within one city block of each other!!
Sunday of course is the afternoon Awards show at the Alabama Theatre followed by the After Parties with the Embers featuring Craig Woolard in the Spanish Galleon and Band of Oz in the OD Beach Club. During the weekend there will also be a Shag Contest, Shag lessons, Line Dance lessons, live radio station remotes, the Annual Scholarship Foundation Pig Pickin', Band Fair and much more.
There are 33 Award categories in which the top nominations from the Academy members are then voted upon by those members. The winners are announced at the various shows Friday through Sunday with Group of the Year, Female Artist, Male Artist, Entertainer of the Year, Group Album, Solo Album being some of the key Awards to be announced at the Sunday show. There are guaranteed to be some surprises that you will not want to miss!
I always like to take a closer look at one key Award category for the CBMAs - the Rising Star Award. The nominees may be relatively new or may have been around awhile in the genre - in either case, they are bands or individuals that have made contributions that deserve to be recognized. This year we have five such nominees: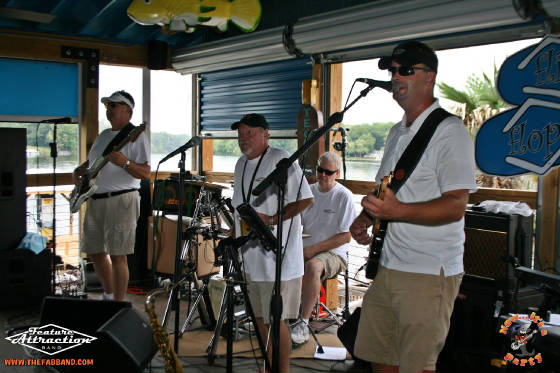 Feature Attraction Band - this group has emerged on the Beach music scene over the past year. Hailing from Southern Virginia/Northern North Carolina, the band includes 5 very experienced musicians, several of which evolved from a previous group known as Overtime. The band plays a diverse variety of Soul, Beach, Country, Rock and Oldies. Often represented by the letters FAB, they have had some outstanding song success this year, with both Feel That Way Again and She Don't Love Me No Mo' rising to the top of the National Beach Music Top 40.
Silk Groove - this group was assembled shortly after last November's CBMA Awards, largely orchestrated by Chris 'Silk' Tery, drummer extraordinaire, and former member of the Carolina Soul Band. CSB, if you recall, put on a sterling performance at last year's CBMA Sunday Show and capped the weekend off by winning the 2016 Rising Star Award. Silk Groove, however, travels with as many as 11 members on stage, including multiple horns and vocalists, many of which have toured extensively with award winning musical contingents. Silk Groove hit the ground running in Beach music, with their single Lover's Lullaby making all the various charts. You can see Silk Groove in person during CBMA Weekend - they will be performing in the Spanish Galleon on Friday night!!
James Michael Brown Band - this phenomenal hitmaker has exploded in Beach music since the single Pretty Girl hit the charts in the fall of 2016. It is the brainchild of one Mike Brown, who has played with everyone over the last 50 years, most recently with The Entertainers, also spending time with the Blackwater Rhythm & Blues Band. Working with R&B Producer Rodney Shelton, they have put together a package of songs utilizing a group of studio musicians whose resumes stretch from here to California and back. Additional major charting singles this year include Ready for Love and The Moon Is Watching You. Another new tune has just been released entitled Your Love - I am sure it will jump up the charts as well!
Otto Reynolds - Sometimes we see a very unique individual come over to Beach music that is likely to be headed down a different path, one might call them a dreamer destined for bigger things. This could be the case with Otto Reynolds, who has been singing and performing almost since he was old enough to walk. Along the way he has travelled the world performing on Celebrity Cruises, at Dollywood, on MTV, to name a few. Right now though, he is riding the roads as a member of Hip Pocket Band, garnering a nomination for this year's Rising Star Award. Also an accomplished songwriter, time will tell where he is headed, it is very likely good things are in store for this talented young artist.
The Tonez - Rethinking and rebranding often happens in Beach music - such is the case with The Tonez. From 2012 until this year, the base of this band was known as the Swashtones, who received multiple Rising Star Award nominations and scored a major Beach hit with 1-4-3. Re-inventing themselves as The Tonez, they once again hit home this year with a heavy charter on Beast Of Burden. There will be multiple opportunities to see this 8 piece horn band perform during CBMA Weekend - they will be at Ducks on Thursday 11/09 and will be the Saturday Showcase Band in the OD Beach Club on 11/11 at NOON.
We have to acknowledge our leader here at BeachMusic45.com as well as for the tireless work he does on The LargeTime Radio Network. Pat Patterson once again has several nominations in this year's CBMA Awards. These include:
FM Radio DJ - WPCC 96.5 in Clinton, SC
Club/Mobile DJ
FM Radio Station - WPCC 96.5, Pat is the owner
Overall Radio Show - Beat of the Beach
Michael Branch Award - BeachMusic45
Event of the Year - Amazingly Amazing LargeTime Adventure Cruise
Pat has previously won 8 CBMAs across multiple categories. Much congratulations for the continued success, Pat!!
The number of new songs being released in Beach music over the last few months is beginning to remind me of the Southern Soul genre, where the floodgates are constantly open. One of the hottest tunes on the charts has been from the Band Punch (pictured above), Don't You Worry About Me, featuring the fine back and forth vocals of Lemont Young and Taylor Manning Craig................Eric Stephenson, formerly the lead vocalist with the Hip Pocket Band, has been cranking the singles out of late. He started out with the slow and way down low Share My Life, followed that up with the hard driving Nothing But A Woman and then released the latest, the tiki tropical, Rum Punch....... Beach music Hall of Famer Steve Jarrell just gave us a good one - sentimental and lighthearted, it's Till Next Summer.........
From Bill Bradford Music out of Charlotte, the multi-talented actress and singer Maria Howell has an upbeat new one entitled Solve Your Mystery.......We talked about these guys last time, it's Jon Rachels and the Sweet T's out of the Pinehurst/Carthage area of NC - they have a surefire hit on their hands featuring Tate Phillips on Elegant Woman. Also, the Original Carolina Girl herself, Ms. Terri Gore, just teamed up with the Sweet T's to create a sparkling rendition of Dear Lover..........Hall of Fame vocalist and DJ Paul Craver just recently released a strong version of Let Me Make Love To You..............We wrote about this group in last month's edition of Southern Soul Corner. They are a big time show band out of Wilson, NC called Black Diamond. The Beach DJs are playing their killer grooves, They Want Me To and Don't Stop Moving..........
I have had the pleasure of MC' ing at festivals where this group was the headliner and closing act to a roaring crowd. Out of Alamance County, they play a combination of Rock, Country, Blues and a little Beach. The Mason Lovett Band gives us a tune that fits the genre with Love's Gonna Come My Way...................Every song this lady releases becomes a hit and they are all original material. Nominated for Entertainer of the Year for 2017, it's Lesa Hudson with her latest, Sending Out An SOS.......The Chairmen of the Board featuring Ken Knox have released the mid-tempo smoothie Words Left Unsaid, with a vocal intro reminiscent of 70's Chicago Soul.........He is a guitarist and vocalist from deep in the heart of Georgia who has had two (Swing It and Why You Wanna Do That) long running #1 hits in Beach music. I predict that his latest, Kiss It Goodbye, has a good chance to do the same.......The Carolina Soul Band is picking up steam of late with their new tune, That Was The Night.........
I do not personally know Doyle Wood, owner of Daxwood Records in Fayetteville, NC, but he just sent me a pretty cool drop called Island Breezes................. Mark Bost, North Tower Band drummer, vocalist and songwriter, has just recently dropped a jumpin' booty scootin' tush pusher with Move The Line........Ron Henderson, Jr. out of Charlotte is an accomplished songwriter who has produced several original tunes as well as covers in recent months. His rendition of This Magic Moment has been getting radio airplay - the two I have been playing that l really like from Ron are Love Makes It Better and I See You...........Also from Charlotte, Jimmy and Darlene Harrison have done well on the Beach charts in the last 2 plus years. Their recent version of Heaven Must Be Missing An Angel is starting to make some noise.......Raleigh's own Walt Love has one that I was not sure that was officially released but I just saw I Really Need You on WDZD 99.1's Weekly Charts. Look for more news from Walt shortly......Pennsylvania DJ Eddie Collins, who I believe is moving to North Myrtle Beach, just released one entitled Spellbound.
We frequently get songs coming into Beach music from other genres, often to become big hits. One artist I wanted to highlight here is Benny Turner, who had such a song with Breakin' News. It is off the charts now but debuted on the Smokin' Top 45 in the Fall of 2015 and remained there for almost 2 years. Benny, who just turned 78 in October, is from Texas and is the younger brother of renowned Blues musician the late Freddie King. He has toured the world playing with almost everyone in the genre for the past 50 plus years. Benny is on the cover and is the featured story in the latest issue of Living Blues magazine. It is certainly great to see Benny receiving a modicum of much deserved recognition for this hard working lifetime musician.