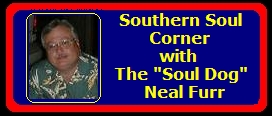 Archives:
Southern Soul Corner
With The Soul Dog
Corner Talk: The current number one in Southern Soul looks like this: Soul and Blues Report has Sir Jonathan Burton's Too Much Booty Shakin' (grandma, it's too much!) at the top while The Boogie Report …well, they say the same!! This song is still SMOKIN' hot, ya'll!!!
Other up and coming tunes: Something I Want – David Brinston & Ms. Jody, Southern Soul Lady – Menta Malone, I Can Deal With The Leaks – Wendell B, Make Your Body Roll – LaMorris Williams, Mr. Right Now – Latimore, Cut To The Chase – Floyd Taylor, Still Crazy – Queen Emily
Current Soul star Lee Shot Williams was a member of Magic Sam's band that was taking the Chicago Blues scene by storm in the late '50's. That means he has been performing for just a tad over fifty years – and is still going strong!! Joining CDS Records in 2008 after many years at Ecko, Lee Shot just released his third outstanding album, The First Rule Of Cheating, on the California based label. It Don't Take All Night is already moving up the charts. Look for a strong performance from You Fooled Me This Time, which was also included in the recently released Shots Of Southern Soul Volume 2 compilation. Additional strong tunes include the title track as well as I Hurt Myself and You Turn Me On.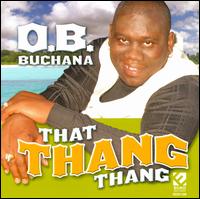 Another veteran that has been getting it done in the Southern Soul arena for many years is O.B. Buchana. He is sometimes referred to as the 'Gentle Giant of Southern Soul'. O.B. just recently released his eighth album on the Ecko label since 2004, all of which have produced hit singles. The latest drop is entitled That Thang Thang. The title track is already charting as well as is We Don't Get Along Until We Gettin' It On. Other tracks on the CD I particularly like for their upbeat grooves are Crazy Love Thang, Let's Dance and Act A Fool Lovin'.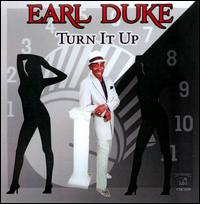 Earl Duke has not been what you might call a high profile artist to date in the world of Southern Soul but he has quietly made his mark over the last several years. His first album, Down For You, was released in 2004 on the New Orleans based Mardi Gras label. The single I'm Down For You, was a bonafide hit, getting tons of airplay. Earl followed that up on Mardi Gras in 2007 with Somebody's Getting It. Key cuts included the title track as well as Truck Driver and Drop It Like It's Hot. Earl moved over to CDS Records last year, releasing his first album on the label in June entitled Turn It Up. The title track was an advance single release that made the charts as well as being on this column's Top 45 for the year 2010. Two additional solid cuts rolled out as DJ promos are Bounce, Bounce, Bounce and We Made It Do What It Do. I am also liking Can We Make It Up and You Can't Change Me.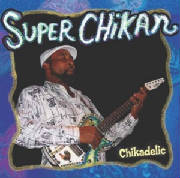 An interesting song that made the Smokin' Top 45 this month is Fred's Dollar Store by Super Chikan! Not a novelty or a flash in the pan, Super Chikan (birth name is James Johnson) is actually a very accomplished bluesman who has been performing and recording for several years. Based in Clarksville, Mississippi, Chikan didn't take up the craft full time until he was in his late forties. He has released seven albums since 1997, this song coming from his 2009 album entitled Chikadelic. Last year Super Chikan won the Blues Foundation's Traditional Blues Album of the Year for Chikadelic, and received three additional nominations-- BB King Entertainer of the Year, Song of the Year for Fred's Dollar Store and Traditional Blues Male Artist. He is nominated again in 2011 for the BB King Entertainer of the Year and Traditional Blues Male Artist with the Awards ceremony to be held May 5th in Memphis.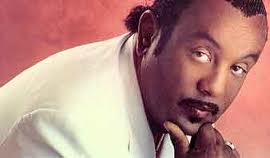 Many fans that are relatively new to Southern Soul may not remember the late Ronnie Lovejoy. He was certainly one of the early movers and shakers in the modern Soul/Blues era with his artistic songwriting, arranging and recording. Ronnie wrote songs that were recorded and released by Willie Clayton, Otis Clay, Tyrone Davis, Toni Green, Cicero Blake, Pat Brown, Maurice Davis and Little Milton, just to name a few. He also recorded and released six albums between 1993 and 2000, almost all of which was his own written material. His rich baritone voice was consistent from Going Back To My Wife on his first album to Nothin' Bother Me on his last. Ronnie's seven minute ballad of Sho' Wasn't Me was considered by many to be the Southern Soul anthem of the late '90's. One of my all time favorite Christmas songs is the Lovejoy written and recorded I Want To Be Your Santa Claus. Unfortunately, Ronnie passed away in 2001 at the age of 51, having been a key component of the foundation that Southern Soul operates on today.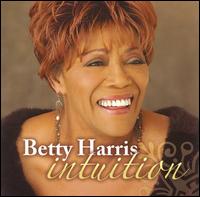 Betty/Bettye: If you have been keeping up, you know that I got on a tangent last year to bio as many of the Soul music divas named Betty/Bettye/Bettie (however you wanna spell it) as I could. So far, we had a blurb on Betty Swann (that's what got the whole thing started) but not her bio (that will be later) and bios on Betty Wright, Bettye Lavette and Betty Everett. This month we will look at the life and career of Betty Harris.
Betty Harris was certainly underrated and under appreciated for her talent during her career. Born in Orlando, Florida in 1941, Betty started singing almost from day one. Her parents were ministers, which eventually caused a conflict when she wanted to branch out to secular music. This ultimately led to her leaving home at age 17 to seek out a performing career. Betty first landed a gig working and touring with Big Maybelle. Her inaugural single was recorded on the California based Douglas label in 1960 – Taking Care Of Business backed by Yesterday's Kisses. This eventually led to a trip to New York in 1963 and a promised audition with Brill Building songwriter and producer Bert Berns. At the audition, Betty sang a gospel infused version of Solomon Burke's 1961 single release of Cry To Me. She was immediately sent to the recording studio – after three takes the song was ready. It was released on the Jubilee Records label, becoming a hit smash in New York. The song then broke nationally, became a Billboard R&B Top 10 hit and made the Pop music Top 40.
Additional single recordings on Jubilee did not fare as well for Betty. While touring in 1965, she met New Orleans based composer and producer Allen Touissaint, becoming the first artist signed to his new fledgling Sansu label. She became somewhat of a canvas for Touissaint - her music and recordings took on more of a bluesy, funkier sound, which was consistent with what was emerging in the Crescent City. Betty recorded several singles on Sansu, including a couple of duets with Lee Dorsey. Her 1967 release of Nearer To You landed her back on the Billboard R&B charts. A planned tour with Otis Redding was lost to fate after Otis tragically died in a plane crash. Betty abruptly gave up her performing career two years later.
It's interesting that Jubilee re-released Betty's version of Cry To Me in 1969, it becoming a Billboard charting hit all over again. The music business can be about the right breaks or being at the right place at the right time. Although Betty recorded some of the most soulful sides of the '60's Soul/R&B era, she never achieved the fame and acclaim that many of her peers were able to reach. Fortunately, many of those tunes have been preserved and are available on compilations and re-issues. Killer cuts such as Trouble With My Lover, Twelve Red Roses, I Don't Want To Hear It, I'm Evil Tonight, All I Want Is You, Show It and Mean Man are key examples of the talent that Betty possessed.
Alas, Betty's story did not end there. Rumors abounded as to what happened to her early on, but the simple fact of the matter was that she was raising a family and moving on with her life. Settling in Hartford, Connecticut, she sang in the church choir and began giving voice lessons in the late '90's. She was oblivious to the fact that Soul music collectors, particularly in the U.K. wanted to know – whatever happened to Betty Harris? A couple of years later, Betty's daughter discovered sites on the Internet that listed fans of Betty Harris music. She urged her mom to make known her current whereabouts, which created even more stir among fans. This inspired Betty to consider the possibility of performing again. Finally, in 2005, almost thirty five years since her last performance, she was the headliner in a live stage appearance. Amazingly enough, Betty had never recorded a full length album. That changed in 2007 with the release of Intuition on Evidence Records, sixteen tracks of hard driving, Gospel and Funk infused Soul that brought it all back to where it began for Betty. Her duet with Freddie Scott on the album, Since Your Brought Your Sweet Love, is just dynamite! Betty's fans are clamoring for more – we will see if it happens!
Soul Dog's Top 15 Southern Soul Songs for the Year 2003
Back That Thang Up - Tyrone Davis
Tell It To the Judge - Billy Soul Bonds
I'm Just A Lucky Guy - Quinn Golden
I/m Still the Queen - Denise LaSalle
Southern Girl - Chuck Strong
Ain't Nothing Wrong - Cicero Blake
Til the Cops Come Knockin' - Stan Mosley
You Were On The Right Street - Little Milton
I'm Going Out - Marvin Sease
Two Step - Mel Waiters
Hot Loving - Big G
Let's Dance - Vick Allen
I've Been Cheating - Donnie Ray
Go On And Cry - Wilson Meadows
She's Got The License - An-Jay