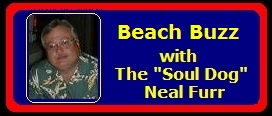 Archives:
Beach Buzz
With The Soul Dog
What's Happened: SOS Spring Safari 2011 came and went – Ten days of fun, sun, beach, dancing, etc., etc. The live entertainment and DJ's playing your favorite tunes has never been better! Soul Dog CANNOT handle ten days of such excitement - I am usually good for about four, max!
In all the years I've been travelling to North Myrtle Beach and attending events in the Spanish Galleon, never have I witnessed such a packed house as was there for The Band of Oz on the evening of Friday, April 15th. The group certainly did not disappoint, they dialed it in for two of the most amazing sets that I have ever seen them deliver.
Of course The Fantastic Shakers rocked Fat Harold's Friday afternoon, Hip Pocket turned Deckerz into a major outdoor party Saturday afternoon, Coastline and Mark Roberts held court at Boom Boom's Saturday – just a sampling of the many outstanding bands that were performing throughout the week.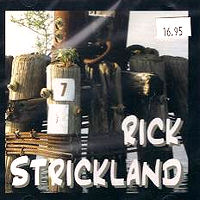 The track artist performances in the Galleon prior to Friday night's big show were also very good, particularly the extremely powerful duets as performed by Rick Strickland and Lesa Hudson from Lesa's new CD, Sweet Wonderful You. Their delivery inspired me on the trip home to go back and give a listen to Rick Strickland's Seven album, released last year. Killer tracks like I Got Your Back, Fever, I Wanna Know You and I'll Give You More are abundant on this great CD. My take is that we have to give more recognition in this business to the high quality original material that artists such as Lesa and Rick have written and recorded.
What's New: There is a whole set of new or newly reformed bands out there filling dates right now at what would be characterized as beach venues. I will try to capture some of them here, and there may be more that I will miss and perhaps try to pick back up on and talk about in the June edition of this column. New bands, if I omit you, let me know about it!!!
Atlantic Groove – formed in 2010, this is a six member band of veteran players based out of Salisbury, North Carolina that has quickly caught on with strong bookings. Three of the band members (Brian Hatley, Rob Robinson, Phil Lowder) were previously with Hip Pocket. I had a chance to work with Atlantic Groove at last year's Carolina Beach Music Awards where they simply wowed the crowd with a dynamic performance. Their recent single, I Got To Change, was released on KHP's You Bug Me Baby compilation. Look for more great things from this band in the near future. If you would like to know the details, check out their website at www.atlanticgroove.com.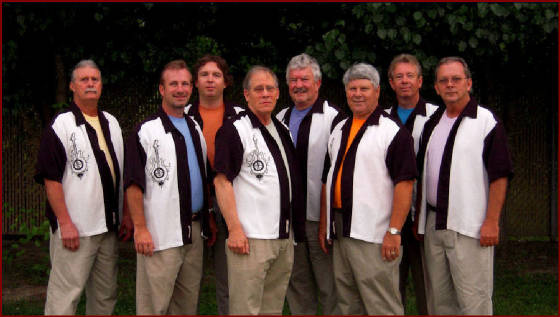 Blackwater Rhythm &Blues Band – I have had the opportunity to see these guys live on two occasions, and I must say they are very impressive. Based out of Clarkton, N.C., the band features as many as four horns performing songs across a full spectrum of genres. Several of their members have band experience that goes all the way back to the '60's. Blackwater has previously released what I felt were two very strong singles – Staying With Me on Tobacco Road's Carolina Soul Collection and I Found You Out on KHP's recent L'il House Big Party compilation. To learn more about this outstanding band, search their website at www.blackwaterrandb.com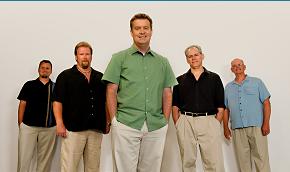 Eric and The Chill Tones - Surry County, N.C. native Eric Chilton grew up spending summers traveling to Myrtle Beach while listening to his older siblings Beach and Shag music collections. He always had the urge and inclination to be in a Beach band. Those dreams became a reality with the formation of Eric and the Chill Tones in 2010. The band is based out of Greensboro, N.C, where Eric doubles as the weather man at WFMY Channel 2 TV. Starting out with four members, they have also added three very capable horn players. Currently covering Beach and Soul music, the plan is to release some original material very soon as well. If you are in the Greensboro
area on June 2nd, you can catch the band performing at the city's Beach Music in the Park Concert Series. For more information on Eric and The Chill Tones, go to their website at www.ericandthechilltones.com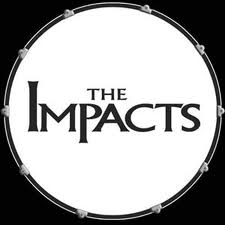 The Impacts - The original Impacts were founded by Maurice Price and were based in Greensboro way back in the '60's. The current version has moved it up the road just a tad to Mayodan, N.C., about oh twenty miles or so north. Today's band includes three players (Billy Smith, Randy Case, John Cook) that were formerly with Bob Collins and the Fabulous Five. Both bands recorded songs on the Jokers 3 label back in the day. The current Impacts are dedicated to the preservation of good ol' Beach and Soul music. They just recorded and released a new single entitled Beach Blanket on the Madison, N.C. based Salt Mine Productions label. To search their website, go to www.theimpactsband.com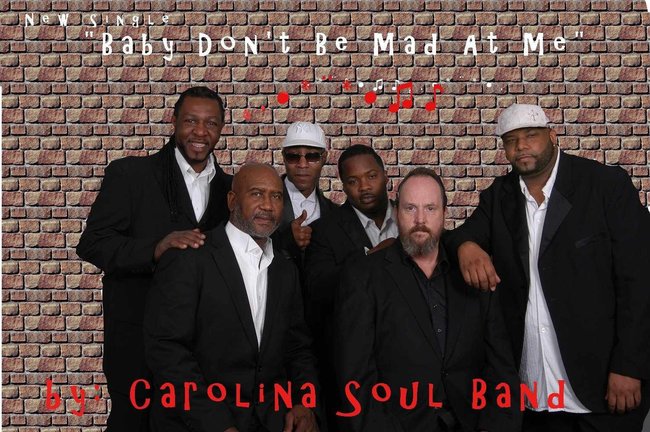 Carolina Soulband – Drummer Chris Terry, formerly with the late Bill Pinkney's Drifters, has put this group together based out of the Winston Salem, N. C. area. The players however are from all over: Suffolk, VA, Myrtle Beach, Charleston, Columbia, Birmingham and Newberry S.C. The band brings together a wealth of musical talent and experience, with its members having toured or played with The Temptations, O'Jays, Platters, Gap Band, Jerry Butler, Stylistics, Percy Sledge, Tams and many more. Their live delivery is a combination of Beach, Motown. Soul and Funk. The group has a new single, Don't Be Mad At Me, which will be released shortly on an upcoming compilation from KHP Productions. To learn more about this exciting new band, you can access their website at www.carolinasoulband.com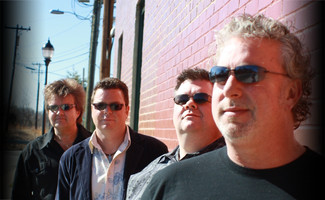 Big Sam – based in where? Greenville, S.C. by way of NMB?, this party hearty band has only been together a short time but comes blessed with an abundance of musical experience and talent. John G. Franklin (Breeze Band for many years) and Robbie Hegler (Fantastic Shakers, Coastline, Tim Clark Band) lead the pack in what has quickly become a formidable group providing high quality entertainment. Their repertoire includes a mixture of Beach, Soul, 70's Dance, classic Rock/Pop and a little Country thrown in for good measure. If you are in North Myrtle
Beach on May 20th, you can catch Big Sam performing at Duck's Beach Club. To see their upcoming schedule and learn more, go to www.bigsamband.com
What's Smokin: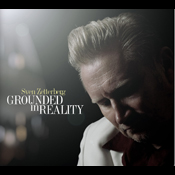 A new tune of particular interest that could fill the dance floor - Sweden's Sven Zetterberg has been playing the blues for almost forty years. His latest CD, Grounded In Reality, has a smokin' track entitled Your Love Is Contagious – soulful vocals with outstanding horns that is a potential Beach it in the making!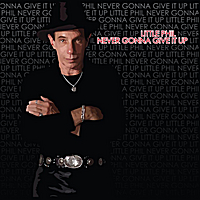 Another strong bluesman who calls himself Little Phil has a new CD release, Never Gonna Give It Up, just full of great instrumentation and sultry vocal tunes including Are You Lonely, Grown Folks and Blue Teardrops.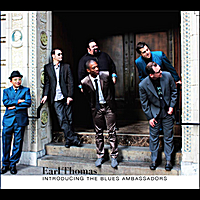 The amazing Earl Thomas (The Way She Shakes That Thang) has a new album entitled Introducing The Blues Ambassadors with significant cuts in I'll Be Alright, Never Can Tell and Don't Do Me This Way Again as well as the previously released Broken Hearted.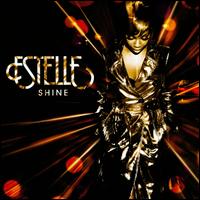 Cee-Lo Green's Forget You has rocketed to the top of several genre charts, not the least of which is landing on our own Smokin' Top 45. But is it really a Beach (Shag?) song? I happened to stumble on another tune that features Cee-Lo (albeit somewhat in the background) by U.K. R&B rising star Estelle. From her 2008 Shine album comes Pretty Please (Love Me), with the same powerful rhythmic groove that Forget You possesses. Find it and give it a listen – it is off the chain!
…and a question: is Ms. Jody fast becoming the new Queen of both Southern Soul AND Beach music??
Other Key Tidbits: If you are a true Beach music fan and have not yet purchased The Beach Music & Shag All Time 200, you really owe it to yourself to do so. Compiled and released in 2010 by Fessa' John Hook and Christopher Biehler, the book contains a hundred pages of songs countdown with extremely informative information on each tune selected. The Top 200 is based the history of music charts as well as supportive research and many years of cumulative personal knowledge of the genre. Trust me, once you start reading, you will not be able to put the book down!!
Many music lovers in Eastern and Central North Carolina fondly remember a very special place – The Pepper Patio at Newton's Southwest Restaurant in Cary, N.C. It was there that Beach music came alive for many years on Thursday nights between April and October with an outdoor venue that was like none other. The patio is still there (minus the stage, which was finally demolished) – but since Newton's closed in late 2004, Beach music has seldom been heard at that location. We will now try to recapture a little of that magic through the current proprietor, The Rally Point Grill, with a Friday Beach Night beginning on May 20th. I will be spinning Beach music for all to come by and dance to or simply enjoy – unless we have a torrential downpour, it will be on that very same patio and best of all – admission is free!
Club News: JB Pivots Beach Club in Charleston, S.C. will NEVER die!! This is largely due to its devoted members and to owner Harriett Thomas, who has done so much to promote Beach music all over the Palmetto state! The original Pivots opened in 1986, changed hands once before Harriett became the owner in 1997. It is interesting that the original owner Jean Steele coined the phrase Shut Up and Shag and Harriett later trademarked it. The original location for the club lasted up until 2009, when the rent doubled and Harriett went looking for a new place. Prior to this, in 2006, she had founded the non profit Beach Music and Shag Preservation Society of South Carolina, which will be holding its 6th annual Fundraiser Festival for the society over Labor Day Weekend. Pivots 2 opened in March 2010, but the new location soon proved to not be working so consequently it was sold to the non profit preservation society. In January of this year, yet another location was found, albeit needing some major renovation. The members rolled up their sleeves to create Pivots 61, a non profit private club with 152 members, set to open the second week of May. As always, it will be devoted to in Harriett's own words ''teaching, promoting, preserving and perpetuating the South Carolina state dance 'the Shag' and South Carolina's most popular music 'Beach music'…..'' Hats off to Harriett Thomas and all involved!!!
Next Month: Whatever may come across our desk, including a look at a few of the big outdoor Beach Music Festivals planned for 2011.
Artists, DJ's, Club owners etc. send me your latest news for potential inclusion in Beach Buzz at nealfur@aol.com.