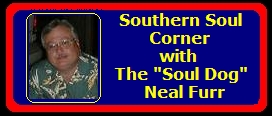 Southern Soul Corner

With The Soul Dog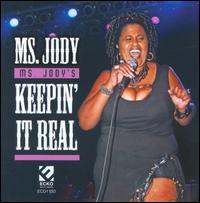 Corner Talk: Ecko Records recording artist Ms. Jody is reigning supreme – her monumental hit song The Bop came in at number one here on our May edition of Smokin' Top 45 Beach music tunes. It also continues to hold steady in the Soul and Blues Report's Top 25. Another Ms. Jody song from her new Keepin' It Real album, I'm Staying In With My Man Tonight, is also climbing the charts as we speak…………..
New CD's recently issued from Southern Soul artists: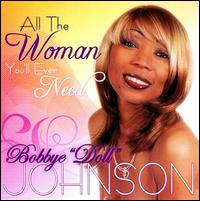 All The Woman You'll Ever Need – Bobbye Doll Johnson on CDS Records.
This eleven track effort is a great follow-up to her successful 2008 album, Rocking This Boat, where she had hits with the title track as well as Cheat On You and Saving My Love. The new album's advance single, Baby Daddy, has already made some strong noise. The title cut jumps off along with Cheaters Never Win (But They Enjoy The Game A Whole Lot More), Mississippi Hideaway, So Good and If You Don't Try To Change Me. I am listening to the complete album for the third time today – and it is definitely a charm!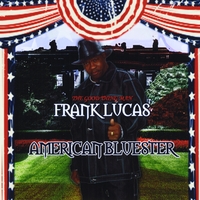 American Bluester – Frank Lucas on Jamstone Records.
Do you remember a monster R&B hit single many years ago entitled Good Thing Man? Veteran Blues/Soul singer Frank Lucas, known for his bawdy lyrics, is back with a good mix of Soul and Blues on this twelve cut CD. Potential hit makers include Time To Move Along, Don't Put Out The Fire and I Wanna Rock Your Body.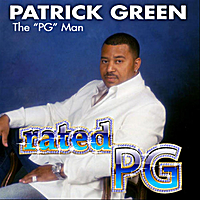 Rated PG - Patrick Green on Across the Board Records.
From Old Fashion Love to Girl U So Sexy to I Need A Do Right Woman, "The PG Man' has had some major hits in Southern Soul over the last ten years. His latest effort contains ten tracks, with the title cut as well as Short Stack being released as singles in advance of the album. Man On A Stage and I Got A Woman That Loves Me are classic Patrick Green cuts. My fave however, has to be Old Skool – it has that down home groove that Soul Dog loves!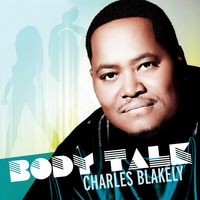 Body Talk – Charles Blakely on the Steele Good Music label.
Coming from a heavy gospel background, Charles Blakely has been performing for over 30 years, but is fairly new to secular music. We highlighted Charles here in this column a couple of months ago for his breakout singles I Saw Her I Saw You and I Didn't Wanna Wake Up. Both tunes are on the new CD along with several others with real potential – Drop It Like It's Hot, One Two Three Four, I'm Checking You Out and You're The Right Kind Of Woman.
It's About Life - Ladi Kandhi on Muzic Talk Records.
I am still playing Going Out Tonight on my radio show from Kandi's 2009 All Grown Up CD. This unique young artist has stylin' that is all her own as she ubiquitously covers Clean Up Woman, Who's Making Love and Dr. Feelgood on this latest release. Juke Joint Hopping and More Than One Way are strong upbeat jams. My pick to click, however, is entitled How Can I – it smokes!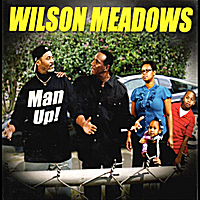 Man Up! – Wilson Meadows from Brimstone Records.
I've been a huge Wilson Meadows fan ever since hearing his smash hit That's Still My Love several years ago. He is veteran performer whose career stretches all the way back to the '60's when he was with a Doo-Wop group called the Zircons. Wilson's latest album has that distinctive singing style that quickly identifies him to the listening audience. Personal Matter was an advance single that came out smokin' and is already on the charts. Go Get That Love is an extended version of a great song that Wilson first recorded in 2000. The same applies to It Is What It Is, a song that charted off Meadows' 2008 Transformation album. Thank You is also vintage Meadows old school warbling. Ten tracks in all, another solid release for one of Southern Soul's true superstars!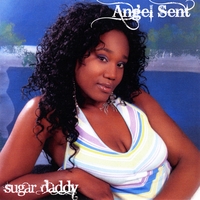 Rambling around several weeks ago as I have a great tendency to do, I came across an album dropped in late 2010 by a young lady calling herself Angel Sent. It turns out she is Angel McKenzie, a mother of four taking her first plunge into the recording business. She was raised in Brooklyn, N.Y., singing in the church choir as early as the age of five. Growing up, she listened closely and began to emulate such artists as Anita Baker, Betty Wright, Gladys Knight and Patti LaBelle. Angel is a veteran of off- Broadway shows and many singing competitions as well as club dates. Her CD, entitled Sugar Daddy, is a strong mix of Soul and Blues with several original tunes. Check out the title track as well as 9 To 5 Job and Why Do Good Girls Like Bad Boys for grooves that light a soulful fire under you!!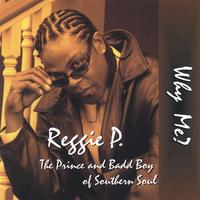 We lost another veteran Soul artist this past month with the untimely passing of Reggie P. on April 17th. Often referred to as 'the Bad Boy of Southern Soul' (or sometimes Rude Boy, from the title of his last album), Reggie was born and raised in Memphis. His entry into the professional music world came when he joined the legendary Bar-Kays in the '90's. Reggie went solo soon after, releasing his first album, Who Am I, in 2000 on the Avanti Records label. It was a sign of good things to come – the title track of his 2005 Why Me? album became a monster hit in both the Southern Soul and Beach markets. Reggie followed up with Your Love Is A Bad Habit in 2008, which produced hits from the title track as well as I've Got That Feeling. His final album, The Rude Boy Of Southern Soul, came out in late 2010, yielding a hit entitled P's & Q's. Reggie had much future potential in the world of music and will certainly be missed but not forgotten.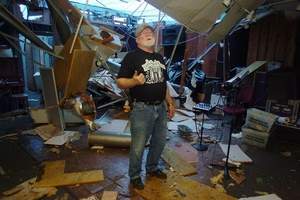 Wolf Stephenson, vice president of Malaco Records in Jackson,
stands amid rubble littering the very recording studio where hits
such as "Misty Blue" and "Mr. Big Stuff" came to life.
/ Vickie D. King/The Clarion-Ledger
Friday, April 15th, 2010 was of course tax deadline day for the year. The day also brought with it some very angry tornados that swept through the Southeastern portion of the U.S. The arena of Southern Soul was not spared – Malaco Records located in Jackson, Mississippi sustained major damage to several of its buildings. The accounting building was destroyed, the shipping warehouse suffered heavy roof and structural damage and the main building may also be declared a total loss. The good news – none of the 20 employees that were on sight at the time the tornado struck were injured AND all the master tapes of music managed to survive the storm! Co-founder Tommy Couch and VP Wolf Stephenson stated that they plan to rebuild to an even bigger and better than ever level! Hats off to a great example of the American spirit in the face of adversity!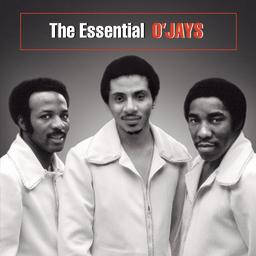 A lot of my friends on Facebook of late (yeah, I do Facebook) are in to posting old songs by one of the longest running Soul groups of all time, the O'Jays. Although they were originally from Canton, Ohio and became one of the signature artists of The Sound of Philadelphia, quite a bit of their early music contains rhythmic lyrics that could have been forerunners of today's Southern Soul. Starting out in 1958 as the Triumphs, the group changed its moniker to the O'Jays in 1963, naming themselves after Cleveland radio disc jockey Eddie O'Jay. Their first significant singles were issued on the Imperial label - Stand Tall, Lonely Drifter, Lipstick Traces (On A Cigarette), The Storm Is Over, You're On Top, Today And Tomorrow, Stand In For Love, My Dearest Beloved, No Time For You, How Does It Feel and Let It All Out are examples of a few of their earliest tunes that had those raw strains of soulful harmony. The O'Jays first charting single, however, did not occur until 1967 on the Bell label when I'll Be Sweeter Tomorrow (Than I Was Today) hit #8 on the Billboard R&B Top 100. The flipside of that single? – I Dig Your Act, which became a Beach music classic!
Betty/Bettye Series: We have at least two more Betty bios to reveal, stories to tell etc.– our research staff is stretched thin but one of those Betties will be in the next months edition of Southern Soul Corner.
Soul Dog's Top 15 Southern Soul Songs for May 2011
1. Only Time I Get Lonely – Stephanie Pickett
2. Personal Matter – Wilson Meadows
3. I Saw Her I Saw You - Charles Blakely w/ Andre Lee
4. Too Much Booty Shakin' – Jonathan Burton
5. Who's Rockin' You – Donnie Ray
6. 9 to 5 Job – Angel Sent
7. I Need Some Attention – Vick Allen
8. Bus Stop – David Brinston
9. I Need That – Ms. Jody
10. Old Skool – Patrick Green
11. How Can I – Ladi Kandhi
12. Cheaters Never Win – Bobbye 'Doll' Johnson
13. Time To Move Along – Frank Lucas
14. Crazy Love Thang – OB Buchana
15. Roll – Sweet Angel