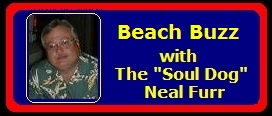 Beach Buzz
With The Soul Dog
| | |
| --- | --- |
| | |
What Happened: Once again, the Annual Carolina Beach Music Awards were a huge success. It was rewarding to see the Fantastic Shakers win awards in the Song of the Year, Blues Song and Producer categories for their great rendition of I Still Do. They are a phenomenal show band with such a tight sound. The Shakers win in the Song of the Year category unseated the Band of Oz, who had won in 2009 and 2010. But make no mistake, Oz had another tremendous song, I Can't Think, nominated this year and they won in the Group of the Year category.. It is incredible to see these two bands, who date back to the '70's and have become legendary in Beach music history, still at the very top of their game after so many years of performing. It is easy to see why both bands and current veteran performers (Bo Schronce, Freddie Tripp, Don Tetreault – Shakers, David Hicks, Keith Houston, Chuck French – Oz) are members of the Beach Music Hall of Fame. Congratulations to both of these tremendous bands as they strive to keep Beach music alive and well!!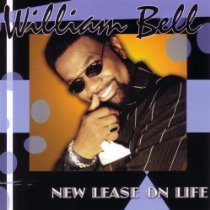 The incomparable William Bell, a 2004 CBMA Hall of Fame inductee, has become quite a regular at each year's festivities. We have grown accustomed to hearing him perform either Easy Comin' Out or Tryin' To Love Two, which are the most well known of his songs to Beach music regulars. Both of these mid-'70's tunes were co-written by William and were first released on the Mercury recording label. This year, however, he sang a one of his latest songs, Am I Mr. Right?, which was a big hit over the past year in the Southern Soul market and has caught on in the beach clubs as a shag tune as well. William currently lives in Atlanta, spending much of his time writing, producing and recording talented young artists for his company, Wilbe Productions Inc.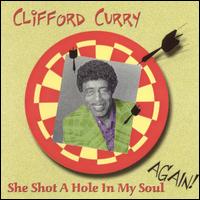 Another historic performer that tries to make it to the CBMAs every year in support of Beach music is Clifford Curry. He has been an integral part of the development of R&B and Soul music in this country and was performing before many of this year's show attendees were even born. Clifford first recorded as a solo artist more than 50 years ago on Nashville's Excello Records label and has been going strong ever since. It is always good to see Clifford in North Myrtle Beach to help us celebrate Beach music, both new and old.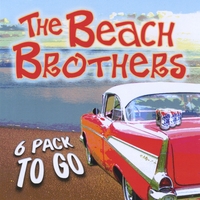 What's New: One of the hottest new tunes from the recently released KHP compilation It's A Weekend Affair (Drop It Like It's Hot) is entitled Is It True from the Beach Brothers. Now, you may ask who are the Beach Brothers? Well, they are Frankie McNeill and Mike Suggs, respectively, two South Carolina natives who have a long history of producing, arranging, recording and performing. They have known each other since the '60's, when Mike got his start in a Charleston based band called the Dardenelles. At the same point in time, Frankie began his musical career with a succession of bands – the Malibus, Skylarks and Swingin' Singin' Counts out of Columbia. Frankie later continued as the Counts with some of the former members of the Columbia based band. They had a killer Beach song in the '80's, Four Leaf Clover, which has become a classic. These two talented individuals have now come together to form the Beach Brothers and released 6 Pack To Go, on Banana Tree Records. The album as well as individual MP3s are available on www.cdbaby.com. Check it out!!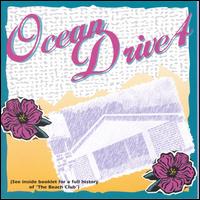 What's Happening: It appears that the main drag at Ocean Drive will continue to feature live Beach music year round, and not just on special events weekends. Judie Walters, the new Entertainment Director at the Ocean Drive Beach and Golf Resort promises to have a great lineup of bands and DJs in the coming weeks/months. That news, coupled with a full band schedule at Duck's and ongoing DJ and band entertainment at Fat Harrold's is a strong indicator that you can find good music on any given weekend that you choose to be there.
It's Christmas time again, for us old folks it seems to roll around much too fast every year. If you are looking for great holiday music Beach style that is, there is a ton of it in the marketplace. The first Christmas beach music compilation ever issued that I'm aware of was All Star Christmas in 1993 on the Different Drummer label, which featured great Christmas tunes by Band of Oz, Entertainers, Breeze Band, Catalinas, Embers, Big John Thompson, Fabulous Kays and the Fantastic Shakers. Believe it or not, this one is still available. A multitude of compilations have been issued over the past several years from KHP Records, including the outstanding multi-volume Ocean Drive Christmas and Southern Soul Christmas series. Songs by various artists range from Angel Rissoff, Gary Brown, Rhonda McDaniel, Doug Manning, Ron Moody, King Tyrone, Band of Oz, Attractions, Coastline, Breeze, Terri Gore, Clifford Curry, Rickey Godfrey, Susan Trexler, Entertainers, Russell Thompkins Jr., Steve Bassett, Drifters, Paul Craver, Billy Scott, Jellyrolls and Sammy O'Banion, among countless others. A couple of other significant comps: Soul For The Season featuring tunes by King Tyrone, Fabulous Kays, Gary Lowder, Bill Deal & The Rhondels and Tim Cashion and Beach Bob Oldies Christmas with holiday songs from Tommy Black, Fabulous Shades, Flashbacks, Out of Towners, Fantastic Shakers and Rhonda McDaniel. Carolina Christmas, an excellent compilation released in 2004 on the RubyJude label is currently out of print but my understanding is that it may be reissued next year (if you can find a copy on the secondary market, it is well worth the price). It contains some outstanding tunes including artists such as Craig Woolard, Bo Schronce, Michele Becker, Mark Roberts, Casey York, Billy Scott and Gary Brown. There are also some great Beach music holiday CDs out there from the bands: Christmas Present Christmas Past from Band of Oz, Coastline Christmas from Jim Quick & Coastline and Merry Christmas by Chairmen of the Board. The Embers have just released a new Christmas CD entitled We Need A Little Christmas which includes 9 brand new holiday tunes. Have an outstanding Beach music Christmas and a most joyous New Year!
Hip Pocket has a catchy new Christmas tune that was just released. Babes In Toyland is an original song co-written by band keyboardist Steve Edmunds in which he has quite a discussion with Santa Claus! It should get a good bit of air and club play from the DJs this month.
What did I ask for this Christmas ? Well, an around the world trip (fantasy) or a new Corvette (fantasy) or maybe a 12 pack of Bud Light (reality). I'm easy to please!!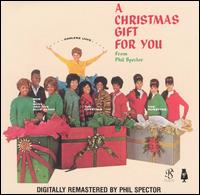 What's Way Old: Music industry icon Phil Spector released the A Christmas Gift For You compilation in 1963. It was a pinnacle work containing artists from his New York City based Wall of Sound – nothing like it had ever been issued in the world of Rock 'n' Roll (or R&B for that matter). Only one original song was on the album – Christmas (Baby Please Come Home) as performed by Darlene Love. The song was originally intended for Ronnie Bennett (soon to be Ronnie Spector) but Love was able to bring the power and exuberance to the tune that the production needed to make it happen. The piano work was done by none other than Leon Russell. Many covers have emerged over the years including versions by Flash Cadillac, Sha Na Na, Dion, The Mighty Echoes, Joey Ramone, Jon Bon Jovi, U2, Hanson, Brenda K. Starr, Cher, Michael Buble and the 1994 version from Mariah Carey that gets its share of radio airplay. None, however, quite measure up to the original. For Darlene Love, it was to be the most successful song of her solo career. She later starred on the big screen as the detective's wife (as portrayed by Danny Glover) in all of the Lethal Weapon series of movies. Darlene also released It's Christmas, Of Course in 2007, 12 tracks of excellent R&B and rockin' tunes, highlighted by her strong vocal delivery.
Artists, DJ's, Club owners etc. send me your latest news for potential inclusion in Beach Buzz at nealfur@aol.com.