Much props are certainly in order for the recently recognized artists who received 2011 ''Best Of'' Awards from Daddy B. Nice's Corner, one of the most comprehensive of all websites devoted to Soul music. Among the winners were a few of this column's recent favorites: Best Out-a Left Field Song, Jealous Wo-Man, Yes I Am by LGB, Best Cover Song, Gone On Part 2 (A Tribute To Marvin Sease) by Larry Shannon Hargrove, Best Club (Uptempo Song), Too Much Booty Shakin' by Sir Jonathan Burton, Best Debut G-Slide by Gina Brown and Best Ballad, In Love By Yourself by Charles 'Big Daddy' Stallings. Congratulations to all the winners across the 15 different categories!!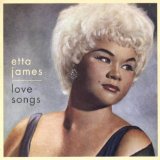 We lost another monumental R&B/Blues/Soul artist on Friday, January 20th. Jamesetta Hawkins, better known to the music world as Etta James, fell victim to her recent battle with leukemia. Ironically, the man who discovered her and put her to work travelling and performing with his band, Johnny Otis, also passed away the same week in January. Etta's long career spanned more than 50 years, she had 27 albums hit the Billboard charts, received 2 Grammy Awards and pretty much redefined what female Blues singing was all about. She signed with Chess Records in 1960, not long before the label was turning the corner to emerge from the harder core Blues of the '50's, taking on a more sophisticated Blues mix blended with the R&B/Soul sound evolving in the '60's. Etta fit the bill perfectly, soaring with hit tunes such as Something's Got A Hold Of Me, Tell Mama, All I Could Do Was Cry, I'd Rather Go Blind, Security, Pushover, Pay Back, Stop The Wedding and the immortal At Last. She became legendary over the years in all music circles and was elected to the Rock 'n' Roll Hall of Fame in 1993. Although Etta battled personal demons most of her long career she continued to persevere. Her last album of original material, entitled The Dreamer, was released in November of 2011 on the Verve Forecast label. Etta's influence in music will live on for many years to come.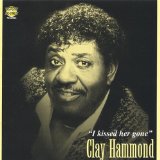 Veteran soulster Clay Hammond has a hot new track (Wife, Woman, Hootchie) that is beginning to get breakout air and club play. This comes 52 years after Clay recorded his very first single. Following a two year gig with The Mighty Clouds of Joy, Clay released The Perfect Couple on the Tag label in 1959. Many relatively unknown singles followed over the next 30 years (some that were recorded but went un-released until much later), squeezed in between a 7 year gig as the lead singer of The Rivingtons and a stint with one of the Drifters groups. Clay may have been first known as a songwriter, penning Part Time Love, initially recorded by Little Johnny Taylor in 1962 followed by another 100 or so versions over the last 40 years. Check out the Kent UK release of Southern Soul Brothers, which contains 16 Hammond written and recorded tunes from the '60's. Classic Soul at its best!!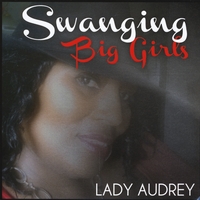 There are so many fine individuals working hard to make it in the Southern Soul arena. I always like to spotlight up and coming songs from artists that may not have yet received the attention of the fans and/or the radio and club DJs. Here is yet another list of tunes from said artists that definitely could be on the rise. When you get the opportunity, check these songs out as well as others from this group of talented performers.
Lady Audrey – Big Girls Swang
J.B. Hendricks – I Wanna Go Back
G'Que – Party
Mia Borders – Making Love To A Memory
Jimmie Ja – You Got It Going On
T. Honey Brown – You Fooled Me This Time
Mizz L – Sugar Pie
Jesi Terrell – Love Mechanic
Marquee of Soul – Messed Up
Adrena – Footloose
Lavish Truesoul – Swing Out King
La'Que – Give Me Some Credit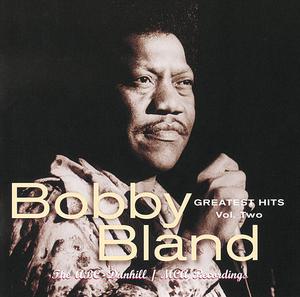 I would be remiss to fail to mention the recent birthday of the amazing Bobby 'Blue' Bland. Robert Calvin Bland turned 82 years young on January 27th, one of the lasting pioneers of R&B/Blues that is still going strong. His recording career began a phenomenal 61 years ago with his first singles releasing on the Chicago based Chess label. Hundreds of Bobby B songs have been recorded since that point in time, all holding fast to the indomitable style that is Bobby's alone. The legendary Bland continues to perform live - he will be in the show lineup at selected sites in the next 2 months for The Blues Is Alright Tour. Be sure to catch it at a site near you!
Soul Dog's 15 Top Southern Soul Tunes From 2005
Yo Dress Is Too Short - Bob Steele
I Get By - Omar Cunningham
Shoo Da Wop - Mr. David and Sir Charles Jones
Bad Love Affair - Marvin Sease
Down In Da Club - Jackie Neal
We're Going Out On The Town – Floyd Taylor
Bring Your Own Party - Robert Hill
I'll Be Good To You - Donnie Ray
Hey Mista - Roy C
Being With You - Big G
Back Yard Party - Vince Hutchinson
The Love You Threw Away – Denise LaSalle
All in the Family – Chairmen of the Board
Are You With Me - Jackie Jackson
House Party – Billy Ray Charles