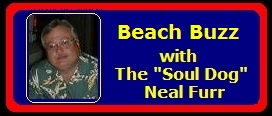 Beach Buzz
With The Soul Dog
What's Happening: April marks the real onset of spring, fresh blooming flowers everywhere while the mind drifts from the mundane to thoughts of the waves rolling in at the beach. We can't wait to get there! It is also the time for Spring SOS Safari, an annual event for the last 29 years. This year's dates are April 20-29th, 10 days of dancing, partying, socializing with glorious (hopefully) weather on the crystal shores of North Myrtle Beach. The clubs will be hopping with DJs and/or bands every night. One of the highlights of this great event is the annual SOS Parade, held the second Saturday on Main Street in Ocean Drive. It is an excellent opportunity for the shag clubs and organizations to demonstrate their collective creativity with the various float themes. This year promises to be the biggest event ever! See you there!
I had the opportunity this past week to attend a party highlighted by the nightclub debut of the reincarnated edition of The Fabulous Daddy-os. Previously known as The Hot Dog Daddy-os, these guys were always fast out of the gate and strong at the finish and now is no exception. The Beachmusic45.com staff particularly enjoyed their performances for us at our Saturday afternoon SOS Band Showcases held at the Avista Resort in previous years. The reconstituted lineup of veteran musicians includes: Pat Christie – Vocals/Guitar, Tracy King - Vocals/Trumpet, Dale Thompson - Vocals/Bass Guitar, Don Ennis – Vocals/Sax, Jay Cole - Vocals/Keyboards, Barry Hastings-Vocals/Drums, Mike Ashworth - Sound Engineer/Management and Rick Hanford - Light Tech/Stage Manager. The Daddy-os have previously had several hit tunes on the Ripete, KHP and Tobacco Road labels, including It's You, To Be My Girl, This Way To Happiness and Dancin' With My Baby. The band will be performing at Spring SOS Safari – April 28th at The Spanish Galleon. Be sure to check them out!!
Another relatively new band I had the pleasure of seeing recently for the first time is Steve Owens and Summertime. The band played for The Carolina Beach Music Award New Artist Showcase last November, but unfortunately I missed them. They display very strong instrumentation and vocals with a Carolina beach flavor and seem to be in synch with each other, which can often be a challenge for a new band. Talented and veteran band members include Steve Owens - Lead Vocals, John Downing - Bass/Vocals, Joey Tucker - Trumpet/Vocals, Dave Owens - Drums, Roy Davis - Keyboards/Vocals, Robin Woodard - Lead Guitar/Vocals and Bryan Castro – Sax/Guitar/Vocals. A new CD from the band is in the final stages and should be released this month. You will have two opportunities to check out Steve Owens and Summertime at SOS Spring Safari – Wednesday afternoon the 25th from 2 to 5 at the O.D. Beach Club and Saturday the 28th at Boom Booms. Let them know Soul Dog sent you!
Have you heard the new tunes from The Shrimp Shack Band? The band was actually formed in 2008 by Scott Alexander and Scott Nance, two guys who had previously played in bands together since high school. Scott's wife Kim was also a founding member, singing on several tracks of their self- titled album released in 2009. Sisbro Records included two songs from the release, Let The Good Times Roll and I Go To The Rock on their Carolina Shag compilation that spring. A horrible misfortune struck the band shortly thereafter: Kim Alexander was killed is a tragic accident while driving home in a terrible storm on June 16, 2009. The band pretty much discontinued after a few more gigs that year. A few months ago, longtime friend Houston Roper got together with Scott Alexander and Scott Nance and they decided to try to record a couple of songs. With help from Joey Werner, Bobby Simmons and Tony Kennedy, they did an original, Keep Your Stove Warm, which was included on Patman and Robin Records Havin' A Large Time compilation issued in the Fall of 2011. Another recorded single, Tell Me What I Did Wrong, was picked up by Judy Collins for her Sisbro compilation Toast Of The Coast earlier this year. The Shrimp Shack Band is back and ready to play! To discuss bookings, Scott Alexander can be reached at (803) 924-9352.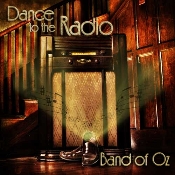 Have you noticed how a handful of songs tend to hang around for several months on our Smokin' Top 45 chart? As an example, this past month's #2 song, Ms. Jody's The Bop, was actually released in February 2010 and the #3 song, Band of Oz' I Can't Think, was also released in early 2010. Bear in mind, songs such as these may not make the chart immediately after they are released, it may take a few months. The chart is compiled strictly from the reporting input of radio, mobile and club DJs and reflects what they are currently playing. What the DJs play and report on is often reflective of the requests that they are continually getting from the listeners and dancers. Songs such as the two mentioned above invariably continue to be popular floor fillers. So the fact that some songs have this chart staying power can equally be attributed to Beach music community public opinion and some level of DJ preference. Songs that stay on the chart for several months are quite often the same ones that get strong consideration in the voting for Carolina Beach Music Awards Song of the Year. It is a win-win situation all the way around!!
What's Brand New: Stepping Out Tonight, the latest of a long line of compilations over the last several years from KHP Productions, contains both a national and a local flavor of Beach music. One that has already registered strong on the charts is Roy Hamilton's I'm In Heaven When I'm With You. No, this is not the legendary R&B singer Roy Hamilton – he passed away in 1969, but a different Roy with a smooth soulful voice. Southern Soul artist L.J. Echols slides in with the very risque From The Back, also a current charter and floor filler. Another legendary L.J., his last name is Reynolds, a former member of The Dramatics, has a killer track with a dancing mix of Come Get To This – Stepping Out Tonight. Motorcity groove Step On By is another national song included here from Winzell Kelly, a current member of the Dramatics. How about a gospel inflected tune entitled Come On from The Sons Of Saint Rocco, via the New Jersey Turnpike?
From a local perspective, Atlantic Groove gives us a strong rendition of Floyd Taylor's I'm Crazy 'Bout That Woman In Red. Brother Jim Quick changes all the gears (part of the master plan, right KT?) with his soulin' version of All That Matters To Me. A newcomer, Kingdaddy, is getting strong airplay from She's The Only One For Me. The Fantastic Shakers, got to be one of the best bands ever, check in with I Don't Like To Sleep Alone. A current hot ticket on the band circuit, The Carolina Breakers gives us a Second Chance. Phil 'Doc' Wilson and Jackie Gore combine on a smoothie with Old Friends. The latest edition of the Breeze Band is included performing Being With You. Legacy rounds out the 13 track effort with Ain't That The Way. New music – that's what I'm talkin' bout!!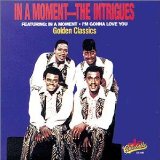 What's Way Old: Do you remember a one hit wonder group known as the Intrigues? Formed in Philadelphia in 1966, they were a talented predecessor to the gigantic '70's ''Philly Soul'' sound. The group's one big hit, In A Moment, was recorded in 1969 on the Yew label. The song made it to #31 on the Billboard Pop Top 100 and to #10 on the R&B Chart. The 1969 Beach Music Top 40 lists it as the #7 tune. The Language Of Love, a ballad released in 1971, made a little more noise on the charts, hitting #21 on the R&B Top 100. Although the Intrigues never made it big and were pretty much done by 1972, they had some future stars of the '70's era producing and arranging for them, including Van McCoy and Thom Bell. True fans of Soul music (with that '60's radio beach sound) would definitely enjoy several of the group's obscure singles. I'm Gonna Love You, Fly Now – Pay Later, Love Is Just Around The Corner, Don't Refuse My Love and Tuck A Little Love Away are among the Intrigues killer tunes worth finding!
Artists, DJ's, Club owners etc. send me your latest news for potential inclusion in Beach Buzz at nealfur@aol.com.
Archives: